Is Your Check Engine Light On? Don't Panic

One day you're out driving around, enjoying your day. Then you look down and notice your BMW service engine light has come on. Your immediate response could be to panic. "Why is my check engine light on?!" But here are some reasons to keep your cool when your check engine light rears its ugly head:
1. It could just be your gas cap. You might find it shocking to know that just a loose gas cap could cause your check engine light to come on. If your gas cap is loose, cracked, or otherwise faulty, it can cause your fuel to evaporate, thus cueing your check engine light.2. Engine problems are easily diagnosed by certified technicians. Certified technicians are trained on diagnosing problems with your engine. If your BMW X3 warning lights come on it is best to bring it in as soon as possible.
3. It's usually not an emergency. Typically it's not a big deal if you continue to drive with your check engine light on for a few days because your check engine light rarely indicates anything catastrophic.
4. There are many reasons your check engine light is on. There are so many reasons why your check engine light is on. Some more serious than the other. And while you should go get it checked out as soon as you can, there is no reason to panic.
Disconnect the Negative Battery Cable
If you haven't found any issues that would cause the check engine light on, conducting a manual BMW X5 check engine light reset is the next logical action–this can also work on other BMW models. To those who aren't overly familiar with what's under the hood of their car, this may sound difficult, but it's actually quite simple. Follow these steps to reset the BMW engine light:
Turn off the ignition and put on safety glasses and gloves
Locate the negative terminal. Usually, it has a black cap and a negative (–) symbol. For reference, the positive cap is red and will have a positive (+) symbol.
Loosen the nut on the negative terminal with a wrench, then pull the negative connector from the battery. Keep it to the side for 30 – 60 seconds.
Reconnect the negative cable and tighten it back up with your wrench.
This should do the trick, but if it doesn't, we've got other options for you to test out. These include coming into our service center for a diagnostic test just in case your BMW check engine light comes on and off constantly. Also, please note that disconnecting your battery may also reset your insert infotainment system name (Uconnect, etc.) system!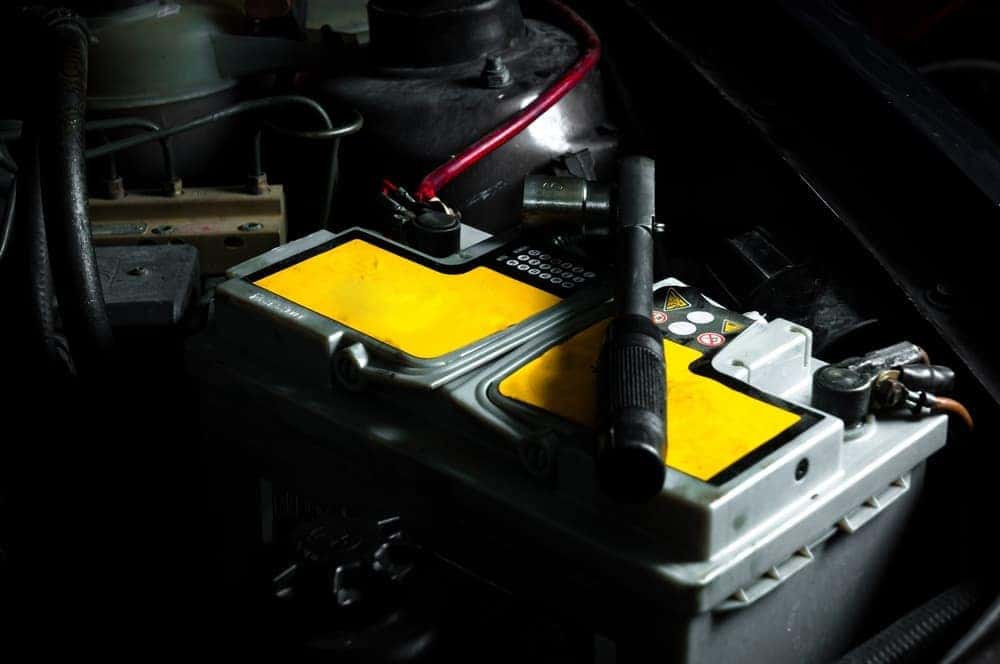 Visit Tulley BMW of Manchester If Your Warning Light is On
Whether you're still wondering, "why is my check engine light on," or you're experiencing BMW 323i warning lights turning on, or you are seeing a BMW service check light, Tulley BMW of Manchester can help. Fill out the form below to schedule service and we'll get in touch to confirm the appointment. If you have any questions about other car care concerns, like how to avoid salt damage to your car, how to check coolant, or how often to change your oil, don't hesitate to contact Tulley BMW of Manchester.
More From Tulley BMW of Manchester
The impressive BMW X5 towing capacity proves that this luxury SUV is more than just its good looks. BMW X5 towing power reaches up to 7,200 pounds with any traditional turbocharged gasoline engine. If you prefer the plug-in hybrid configuration, the BMW X5 towing capacity maxes out at 5,952 pounds. To reach peak towing…

The BMW lineup is known for its elegant cabins, and the 2022 BMW X3 interior is no exception. Expertly crafted and available in a sophisticated color palette, the BMW X3 interior is sure to elevate your daily drives in Bedford and Londonderry. The experts at Tulley BMW of Manchester are here to further explore the BMW X3…

If you are in the market for a pre-owned luxury SUV, the automotive experts at Tulley BMW of Manchester highly recommend the 2018 BMW X3. While there are many reasons to put this crossover at the top of your list, the 2018 BMW X3 interior is a true show-stopper. From the striking 2018 BMW X3 interior colors to…