How to Clean Leather Car Seats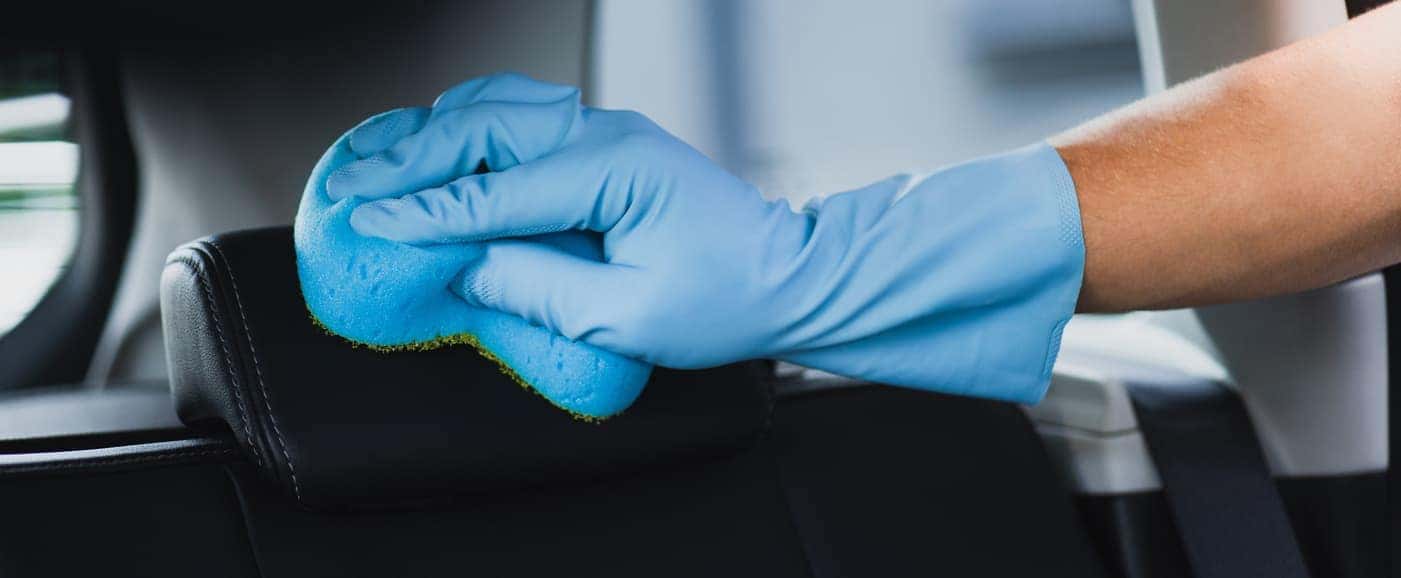 Does your vehicle have leather seats? Many Bedford drivers prefer a vehicle with leather seats due to the comfort and sophistication of the upholstery. Keep in mind that leather seats do need more care and maintenance to keep them in pristine condition. Ensure proper leather seat care when you follow the tips below that have been provided by the experts at Tulley BMW of Manchester.
---
Step-By-Step Guide: How to Clean Leather Car Seats
Looking to restore your leather seats to their former glory? In an afternoon, you can get your leather seats looking like new. Here's how:
Get rid of any dust, dirt, or debris with a vacuum.
After vacuuming the seats,apply a pH-neutral cleaning solution to your upholstery. If you have perforated leather seats, you need to be careful to avoid getting the cleaning solution inside the perforations.
Gently scrub the leather by using a soft-bristled brush or microfiber cloth.
After your seats are clean, it is a good idea to use an approved leather conditioner on the seats. Gently apply it with a clean microfiber cloth. When the conditioner is dry, you can buff in with another clean microfiber cloth. A leather conditioner can help prevent your seats from cracking over time.
What Products Should I Use?
If your seats don't need a thorough cleaning, you can simply use a colorless, simple damp rag to lightly dust your car seats. If the seats are in need of a little more TLC, you can use warm water with a bit of soap or a specially made leather cleaner to wipe down the seats. Before you begin the process, it is a good idea to consult your owner's manual. Sometimes, the manufacturer will provide recommendations on what products to use. In every case, there are a few items you will want to avoid when cleaning your leather seats:
Sharp objects that may scratch
Household cleaner
Dark cloths
Detergents
Furniture polish
Leather Seat Care: Additional Tips and Tricks
To be able to quickly address any spills or dirt that could be damaging to your seats, have a travel bottle of leather cleaning solution and clean microfiber cloths on hand in your vehicle.
If you can park your vehicle in a garage, you will want to do this as much as you can. Extreme temperatures can be quite damaging to leather upholstery.
When you are traveling around Londonderry and Auburn for your weekly errands, park in the shade as much as possible. The sun can bleach your leather seats.
Tulley BMW of Manchester is Your Destination for BMW Maintenance
If you have additional questions about leather seat care or BMW maintenance in general, do not hesitate to reach out to the experts at Tulley BMW of Manchester. We want to help keep your vehicle looking like it did the day you drove it home to Bedford. Contact us today if you have any questions.
More from Tulley BMW of Manchester
Anyone with even a cursory knowledge of motorsports recognizes and respects the M. BMW's M models have dominated GT and road racing circuits since the 1970s, and the M badge still represents exclusivity and supreme performance across the full line of BMW model series. BMW now offers an M model in 7 of its series…

Salt is necessary for life, although it is possible to get too much salt, as anyone with high blood pressure knows. The substance may be necessary for life, but it is not good for a person's car. A person has to protect their car from the corrosion salt can cause. Cars, like people, need to…

Parents use safety seats for their children to keep them safe when they are in a motor vehicle. Although car seats are manufactured to offer superior protection in the event of a collision, if they are not installed correctly, then they will not be effective. To learn how to install a child safety seat correctly,…