How Long Do Car Brakes Last?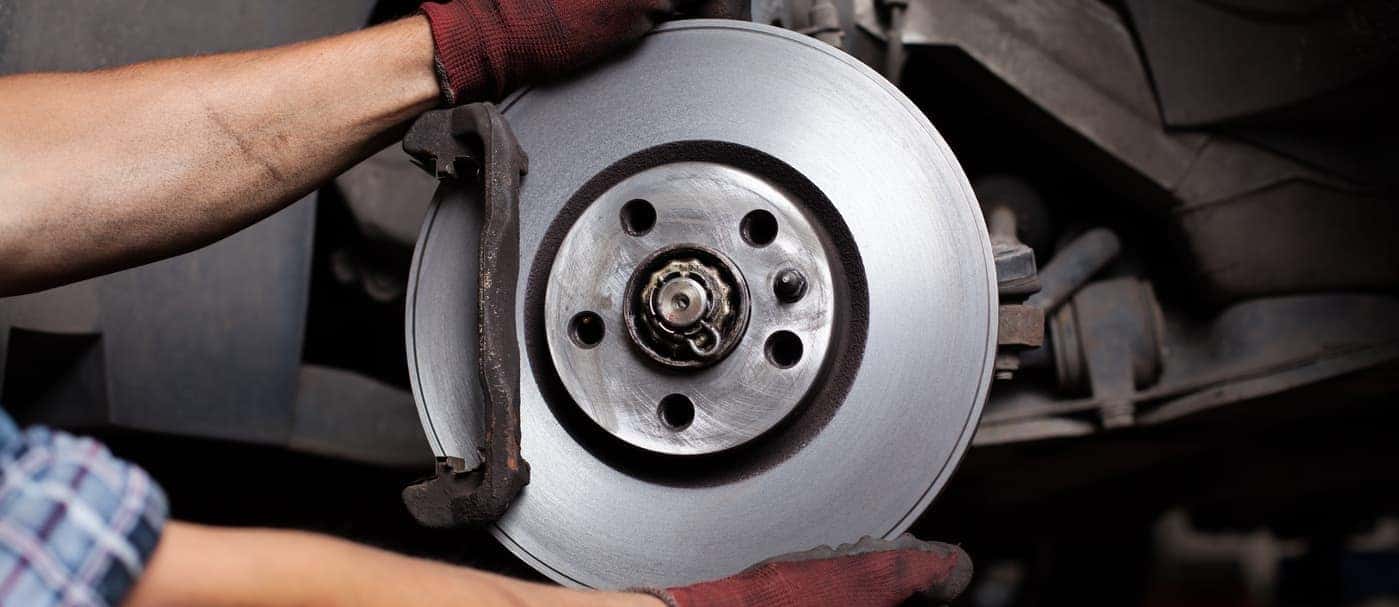 How long do brake pads last? The average brake lifespan is between 25,000 and 65,000 miles, but it will vary depending on how you drive, where you drive, and what kind of brake pads your vehicle uses. With that in mind, we've put together a quick and easy overview of average brake life and the factors affecting it–feel free to contact the Tulley BMW of Manchester service center near Bedford if you have any questions, or check out more auto parts tips and tricks!
---
How Many Miles Do Brakes Last?
The brake life range between 25,000 and 65,000 miles, is considerably large since it's impossible to give a definitive number–some sets of brake pads may even last over 80,000 miles. Be sure to check your owner's manual for the recommended service schedule. Certain service intervals will include brake pad inspection, and the maintenance schedule might also recommend when to replace the brakes.
If you take your vehicle to an OEM-certified service center, the certified technicians will know your vehicle well, and be able to more accurately estimate when the brakes next need replacing, using torque calculations, performance specs, and more into account. They will also be able to replace your brake pads with genuine OEM parts that are specially designed for your model to fit better and last longer.
What Factors Affect Brake Pad Life?
Just as your gas mileage will change depending on how and where you drive, brake pad life will change depending on a number of factors:
Driving Habits: If you brake hard instead of pressing down softly, or if you ride on the brakes instead of coasting to a stop, your brake pads won't last as long.
Environment: Driving in the city means encountering more traffic, lights, and stop signs, so you'll brake more. Driving on the highway usually means longer brake life.
Brake Pad Material: Carbon-ceramic pads last longer than standard metallic pads, but they tend to be more expensive. If you don't already know what type of brake pads you have, your owner's manual might give you more information.
Have Your Brakes Inspected and Serviced at Tulley BMW of Manchester
Whether you're frequently wearing down your brakes on trips around Londonderry or going the distance on highways outside of Auburn, schedule serviceat Tulley BMW of Manchester when they need to be changed. We offer service specials, expert assistance, and more!
More From Tulley BMW of Manchester
Anyone with even a cursory knowledge of motorsports recognizes and respects the M. BMW's M models have dominated GT and road racing circuits since the 1970s, and the M badge still represents exclusivity and supreme performance across the full line of BMW model series. BMW now offers an M model in 7 of its series…

Salt is necessary for life, although it is possible to get too much salt, as anyone with high blood pressure knows. The substance may be necessary for life, but it is not good for a person's car. A person has to protect their car from the corrosion salt can cause. Cars, like people, need to…

Parents use safety seats for their children to keep them safe when they are in a motor vehicle. Although car seats are manufactured to offer superior protection in the event of a collision, if they are not installed correctly, then they will not be effective. To learn how to install a child safety seat correctly,…