What is My Used Car Worth?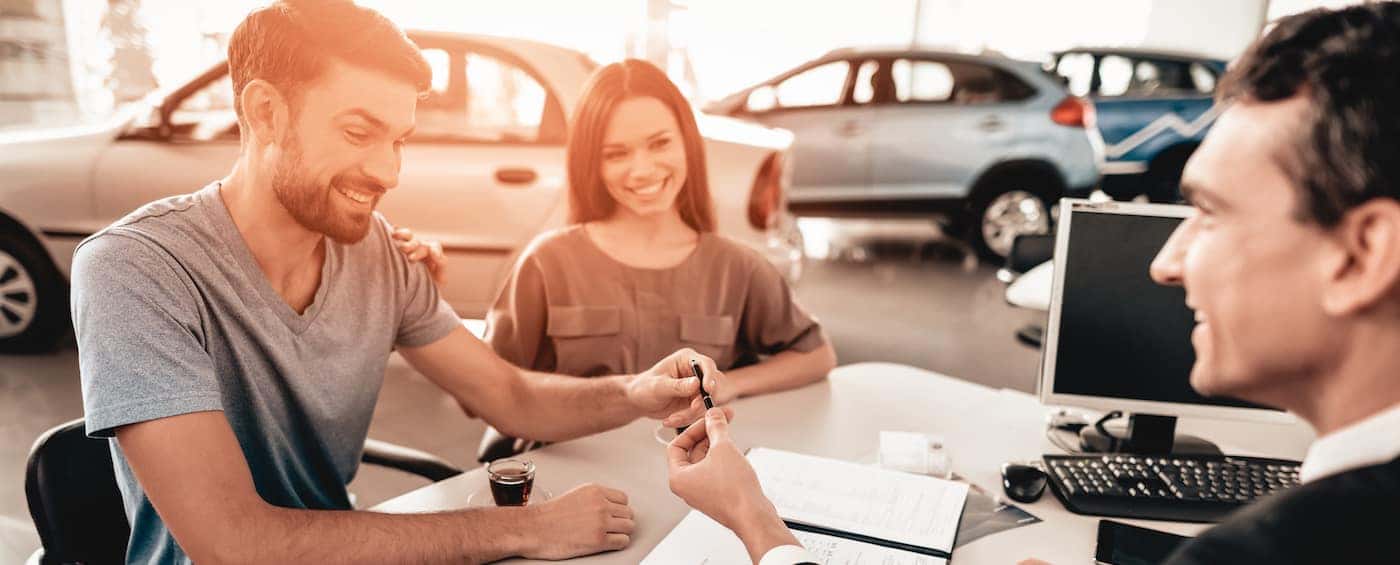 If you've got a used car in Bedford and you're considering that next car, you might be asking "What is my used car worth?" Tulley BMW of Manchester has a great way to determine what that car is worth, and that's our value your trade tool. We're going to walk you through how to value your trade, as well as some other ways of determining your used car's value so you can get the most for your money.
Get Your Trade-In Value
With the use of our value your trade tool, you'll be able to figure out what that car is worth. Put your make, model, and mileage into the tool, and we'll send you the price your car is worth based on what the local demand and inherent value is like for that vehicle. It's one way we at Tulley BMW of Manchester are making Londonderry drivers more knowledgeable when they step in to get their cars financed.
How to Get an Appraisal
The next step after you get your car valued is to take it into Tulley BMW of Manchester to get an appraisal. We'll take a detailed look at your car, and once we've had a good look, we'll give you an appraisal that's a guaranteed price we'll buy your car at for a short period of time. We've got everything you need to be happy when looking for your next car in Auburn, including a large selection of cars that will surely have one meant for you.
After you've got your appraisal, the next step in determining "what is my used car worth?" is to negotiate with us at Tulley BMW of Manchester. Lots of people go to big box car resellers like Carmax, but what a lot of people don't realize when they go to Carmax is that you can't negotiate—the price they give you is the one you have to accept or walk away, with no wiggle room. Meanwhile, at Tulley BMW of Manchester, you can come back with a counteroffer, and we'll consider anything reasonable, another reason to come to us instead of a big box reseller.
Tulley BMW of Manchester: A Place For Smart Shoppers
Tulley BMW of Manchester is the place smart car shoppers come to because we have everything someone in the market for a car could need. We've got a bunch of great lease and finance offers that can get you driving without breaking the bank, so if you want to learn more, just contact us.
More From Tulley BMW of Manchester
The impressive BMW X5 towing capacity proves that this luxury SUV is more than just its good looks. BMW X5 towing power reaches up to 7,200 pounds with any traditional turbocharged gasoline engine. If you prefer the plug-in hybrid configuration, the BMW X5 towing capacity maxes out at 5,952 pounds. To reach peak towing…

The BMW lineup is known for its elegant cabins, and the 2022 BMW X3 interior is no exception. Expertly crafted and available in a sophisticated color palette, the BMW X3 interior is sure to elevate your daily drives in Bedford and Londonderry. The experts at Tulley BMW of Manchester are here to further explore the BMW X3…

If you are in the market for a pre-owned luxury SUV, the automotive experts at Tulley BMW of Manchester highly recommend the 2018 BMW X3. While there are many reasons to put this crossover at the top of your list, the 2018 BMW X3 interior is a true show-stopper. From the striking 2018 BMW X3 interior colors to…