Executive Demo and Courtesy Vehicle Specials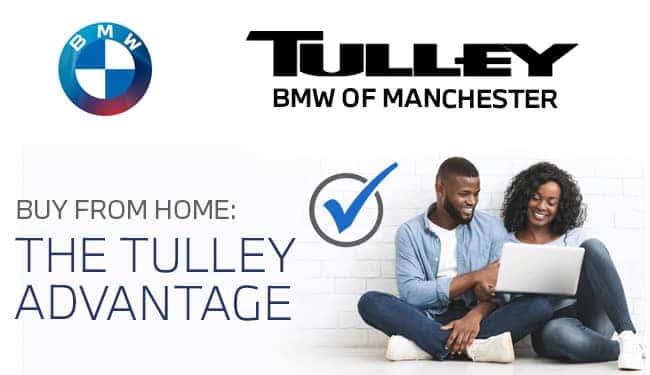 BMW Courtesy Vehicle Specials at Tulley BMW of Manchester
If you are looking for a way to save on a gently-used BMW in pristine condition, we invite you to take a look at the BMW courtesy vehicle specials at Tulley BMW of Manchester. Choosing a BMW courtesy vehicle allows you to have access to all of the latest comfort and convenience features from BMW at a more budget-friendly price. Explore our BMW courtesy vehicle specials today, or set up a test drive at your convenience.
What is a Courtesy Vehicle?
What is a BMW Executive Demo vehicle? These are vehicles driven for less than a year by BMW executives or by the BMW marketing team. In addition, BMW courtesy vehicles have only been used briefly by customers who visit us for a service appointment. This means they are top-of-the-line BMW cars with less than 10,000 miles on them. Browse our BMW Executive Demo specials at Tulley BMW of Manchester, then contact us to take one for a spin to see how it performs on the roads of Londonderry and Auburn.
Why Choose a BMW Demo at Tulley BMW of Manchester?
If you choose one of our BMW Demo specials in Manchester, you'll be able to take advantage of all the luxury and amenities that BMW executives enjoy, but at the reduced price of a pre-owned model. Some features to look forward to on these high-end cars include:
Heated front seats
Advanced navigation system on high-resolution touchscreen display
Premium leather seats
Safety technology like active blind spot detection
And more!
Test Drive a BMW Courtesy Vehicle Today
At Tulley BMW of Manchester, we aim to provide the best shopping experience for our customers. By visiting us at the dealership, you'll be able to test drive a number of these courtesy vehicle options. Schedule a test drive at your local authorized BMW retailer today to see how a BMW courtesy vehicle can elevate your daily drive.