BMW CENTER OF EXCELLENCE
March 2, 2017 – BMW of North America, LLC is announcing its annual Center of Excellence honors. Tulley BMW is thrilled to announce that we have earned BMW North America's prestigious "Center of Excellence" honor for 2017. Tulley BMW is one of just 33 BMW centers nationwide to earn this award! Excellent business performance and intense focus on customer service are what keep BMW of North America one of the most successful automotive companies in the U.S.
The dealers are measured against their peers on 12 Key Performance Indicators which include, Customer Orientation, Aftersales and Sales data. The data is then calculated to award the top 33 of the 342 BMW dealers based on their 2016 performance.
"I congratulate these 2017 Center of Excellence winners for their outstanding achievement," said Ludwig Willisch, Head of BMW Group Region Americas. "Many on the list have earned COE honors in multiple years. The Center Of Excellence achievement is proof that these dealerships know how to delight their customers."
---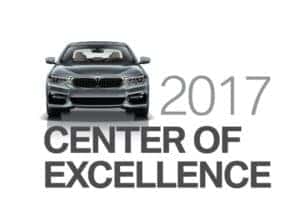 Tulley BMW of Manchester was recently named the Best BMW Dealer in Conquest & Loyalty in the Region Americas due to outstanding performance. In addition, Tulley BMW is along the top six BMW retailers in this category worldwide.